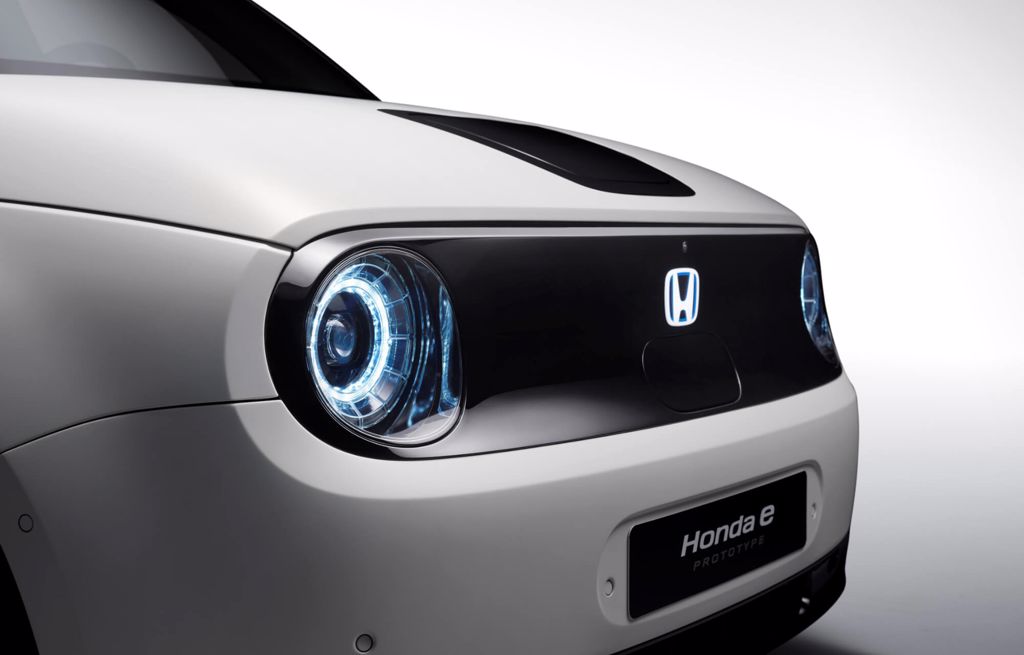 Geneva International Motor Show 2019
Featuring the world premiere of the Honda e Prototype, Honda will showcase a range of its latest and most exciting products at the 2019 Geneva International Motor Show.
In addition, Honda took to the stage at Geneva to announce the further acceleration of its electrification ambitions. The company announced its intention to move 100 per cent of its European sales to electrified powertrains by 2025. This new ambition builds on the brand's 2017 aim of two-thirds of its sales to be electrified by 2025, and places it firmly at the forefront of Honda's global electrification shift announced as part of its 2030 vision.
Honda e Prototype unveiled
Making its global debut the Honda e Prototype previews the new compact electric vehicle. Designed to meet the needs of the modern lifestyle, the Honda e Prototype combines unique design, advanced functionality and engaging driving dynamics. The vehicle delivers a package perfect for the urban environment.
Developed with a focus on simplicity in design and usability, and evolved from the 2017 Urban EV Concept, the Honda e Prototype will seamlessly integrate with modern urban lifestyles through advanced functionality and sophisticated, easy-to-use connected technology. Clean external lines are facilitated by a Camera Mirror System and flush pop-out door handles. The smooth body contours lead from the bonnet to the panoramic windscreen and stepless A-pillars sit virtually flush with the glass. Inside, a next-generation dual screen horizontal display and connected infotainment system are incorporated within a relaxing and modern minimalist lounge-style passenger cabin that utilises tactile, contemporary materials.
The first compact Honda car on a dedicated EV platform delivers a blend of efficiency, performance and usability that is perfect for urban environments. The Honda e Prototype will deliver a range of over 200km and a 'fast charge' functionality of 80% battery charge in 30 minutes, making it ideal for everyday commuting. On the road, the driving dynamics focus on delivering a fun and emotive experience, with the powerful electric motor driven through rear wheels for next-generation small-car performance.
Official reservations for the Honda e Prototype will open in selected markets across Europe in early summer 2019. Customers can register their interest through the Honda website now.
Further roll out of full hybrid technology
Early in 2019, Honda successfully launched the all-new CR-V Hybrid, featuring its two-motor i-MMD full hybrid technology. Honda expects full hybrid technology to play a key role in meeting its aims of 100% electrification by 2025.
Honda to develop energy management business for Europe
Honda took the opportunity of its Geneva press conference to share the first details of its developing energy management solutions business for Europe. This announcement builds on the Power Manager bi-directional charging concept first shown at Frankfurt motor show in 2017.
Honda intends to build a portfolio of energy management products and services offering a comprehensive solution for both EV customers and service operators in Europe.
At the pinnacle of modern motorsport
For the first time in the hybrid-power era Honda is partnering with two teams in the 2019 FIA Formula One World Championship. The brand's show stand in Geneva will proudly display the Honda-powered racers from the Aston Martin Red Bull Racing and Scuderia Toro Rosso teams. The Formula One season starts in Melbourne on 17 March.
The latest example of the Civic Type R TCR, which has taken seven major titles and 41 race wins globally since its race debut last January, will be displayed alongside the production Civic Type R. Four cars will take on TCR's premier series; the WTCR - FIA World Touring Car Cup, with customer teams in 2019. Esteban Guerrieri and Nestor Girolami represent ALL-INKL.COM Münnich Motorsport while fellow Honda Racing drivers Tiago Monteiro and Attila Tassi compete for the KCMG team.
The ground-breaking 2019 Honda NSX will also be on display at the show.
Geneva International Motor Show 2019 is running until Sunday 17th March 2019.
For more information, please contact your local Authorised Honda Dealer.
News