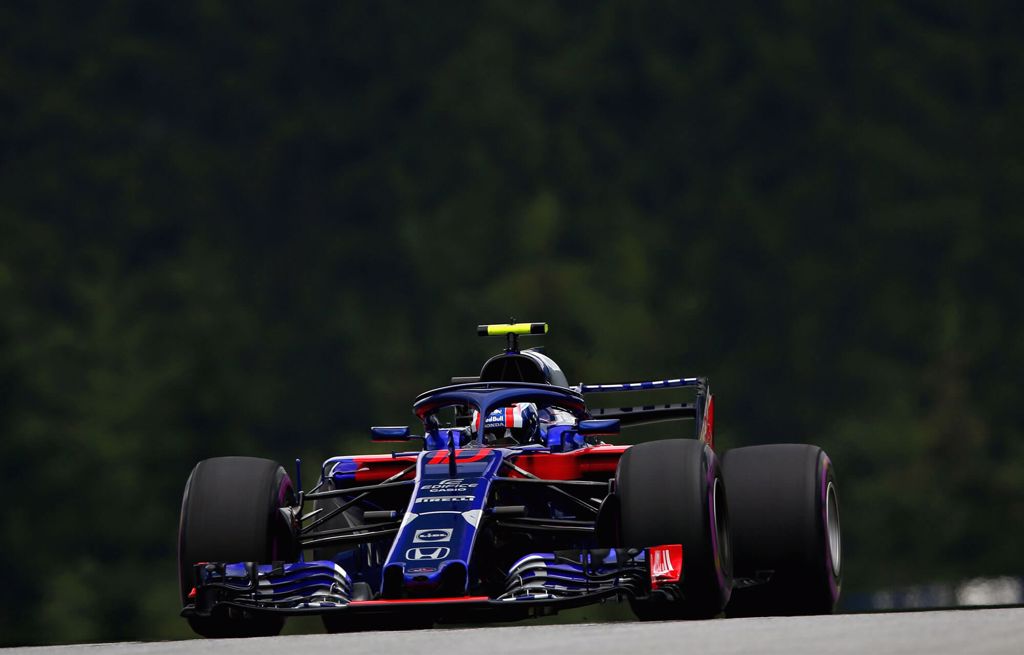 Toro Rosso-Honda at Austrian Grand Prix
A dramatic Austrian Grand Prix saw the team just miss out on scoring points in the competitive midfield battle. Starting from 12th, Pierre was hit by Stoffel Vandoorne on the opening lap, causing major damage to the floor of his car and making its handling an issue. Despite that, he took advantage of an early Virtual Safety Car period to maintain his position and after a number of retirements was running in eighth place.
However, with his tyres dropping off in the closing stages - in part due to the lost performance caused by the damage - Pierre was unable to hold off three cars in the final laps and slipped to 11th at the flag. We took the opportunity to fit a full new power unit in Brendon's car due to his original grid position of 19th, because, with another car starting from pit lane, it meant a change was possible without losing a place. Starting so far back, the team opted for a different strategy and Brendon ran long into the race before a mechanical issue not related to the power unit forced his retirement on lap 55.
Pierre Gasly #10
"I think that was one of the most difficult races I've had. Stoffel and I had contact at Turn 3 on the first lap which caused heavy damage to my floor and after that, the car was sliding everywhere. I gave it my best and we were running inside of the points, but it was super difficult to drive the car and in the end, I had no grip left on my tyres. It's a shame to finish so close to the points. We brought an updated aero package to Austria this weekend, but with the damage I had on the floor, we lost a lot of down force and we didn't get a clear read on it. Today there was a real opportunity to score points as we were running 8th with a few laps to go so it's a shame, but the potential is there. Now we have to focus on Silverstone next week and make a step forward."
Brendon Hartley #28
"We made a few changes to the aero balance compared to qualifying so I felt much better with the car today. In the first part of the race I seemed to struggle compared to the Saubers around me, but as the tyres got older, the car came alive and was getting stronger. Points were always going to be tough today, but I was battling with Ericsson and he finished 9th, so it's a bit disappointing to see that! We were clearly really strong on tyres today but then something failed on the rear of the car. Initially I thought it was a puncture because I could feel something moving on the rear, but I'm not entirely sure what the issue is. We'll look into the cause tonight and hopefully come back stronger next week in Silverstone."
Toyoharu Tanabe
"Brendon was running tenth, doing a good job of managing his tyres, when he had to stop with an issue not related to the PU and Pierre was comfortably in the points, until in the closing stages, his tyres went off and he slipped down to eleventh. It's a shame, but with another race weekend starting on Friday, we head to Silverstone to try again at what is something of a home race, as our European F1 base is just down the road in Milton Keynes."
For more information, please contact your local Honda dealer.
News