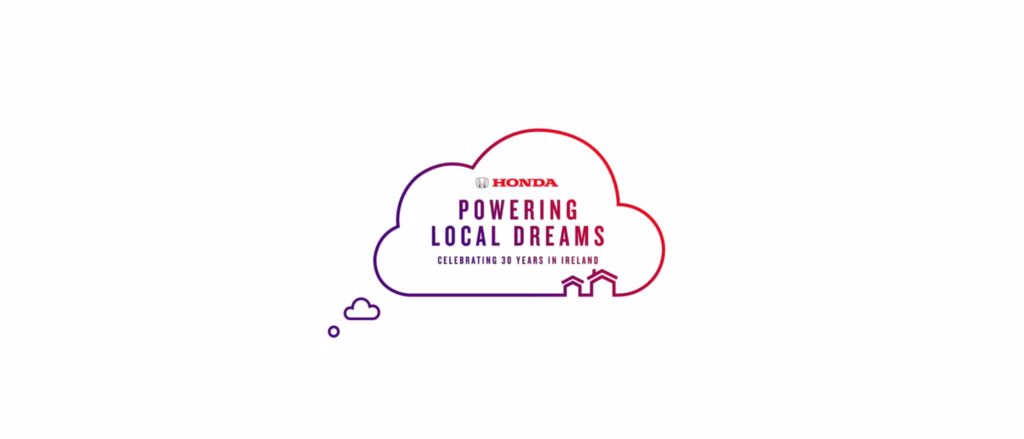 Powering Local Dreams
Whether your dream is to win or be the best, here at Honda Ireland we work hard Powering Local Dreams. We have drive up and down the country giving lifts where we can from sponsoring Women's Racing, Women's Rugby and Boxing, we have even made mini rugby dreams come true and helped people with disabilities enjoy the beach to name a few.
Here at Honda we are inspired by, humbled by, driven by the incredible communities in Ireland.
Take a look at the way we've helped people across the country.
Ability West
Ability West in Galway won €5,000 for all-terrain beach wheelchairs.
Skibbereen Rowing Club
Skibbereen Rowing Club in Cork won €5,000 for a new training skull.
63rd Cloyne Scout Group
63rd Cloyne Scout Group was reignited in 2016 with a scout groups available for group ages 6-8, 9-11 and 12-15.
St. Nicks Ladies Football Club
St. Nicks Ladies Football Club receiving €1,000 cheque from Honda Ireland
Pro14 Rugby at Aviva Stadium
As the official car partner of the Pro14 Final Series 2018 Honda wanted to support local mini's rugby clubs in Ireland by giving them the chance to play at half-time at the final of the Pro14 in the Aviva Stadium.
Left to right: Ballincollig Pro14 Rugby Team, City of Armagh Pro14 Rugby Team, Monivea Pro14 Rugby Team and Mullingar Pro14 Rugby Team.
For more information on ways we are helping local communities by Powering Local Dreams, please contact us.