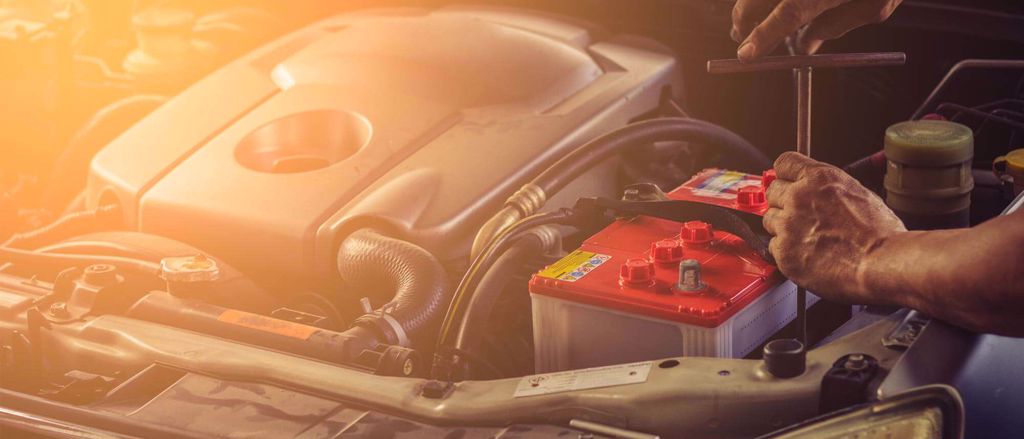 Battery Care
Your car battery. What do you need to know?
Our Battery Care Tips
Accessories

Leaving electrical accessories like MP3 players, Sat Navs or even your mobile phone plugged into the cigarette lighter socket will put a drain on your vehicle's battery. They may only be small, but still can discharge the battery over time. Other accessories like travel kettles and tyre inflators will drain the battery quicker, so leave the engine running when using them (location permitting).
Interior Lights

When parking your vehicle make sure the doors, boot and glovebox lid are shut properly to avoid lights being left on. Just one interior light will discharge your battery within 12 hours. If you have children sitting in the back of the car, always check that they haven't turned any of the rear interior lights on or left video games plugged in.
Exterior Lights

It's a good idea to always glance back at your car after parking to ensure the lights have not been left on. This is particularly important on wet or foggy days when headlights have been used during daylight. If your headlights have an 'Auto' position, and you won't be using your car for a long period (for example when you go on holiday), you should make sure you turn them off completely.
Ignition

Keys should not be left in the ignition when the vehicle is not in use as this can drain a battery and poses an obvious security risk. It's a good idea to turn off light switches, wipers and the radio before turning off the engine. This also eliminates the risk of damaging the wipers if the ignition if turned on with a frozen windscreen.
Holidays

If your vehicle is not going to be used for three weeks or more, there is a risk of the alarm system discharging the battery. If the vehicle is kept in a secure garage, disconnecting the battery (the negative terminal) will eliminate this risk, but on some models the radio code may be lost and have to be re-entered. Otherwise ask a friend of family member to run the car at least once a week for around 10 minutes.
Maintenance

Think of your battery as a storage container for electrical power. If you take out more than you put in, it will eventually become empty. You can help maintain your battery by reducing electrical consumption and allowing the vehicle's charging system time to recharge the battery. You can also help by keeping the battery terminals clean.
For more information on how to care for your car battery, contact your local Honda dealership today.